Kernow Pirates / Admiral Nelson Squat
Some early Revolting Mass pieces from around 2004-2006 in Cornwall, U.K. These include some done for the Kernow Pirates squatters in Falmouth.
The Admiral Nelson pub squat was in Falmouth near the docks. It is a very old pub with a crazy and interesting history and was due to be turned into holiday homes, protesting against this was part of the reason of the squat.
Related Pages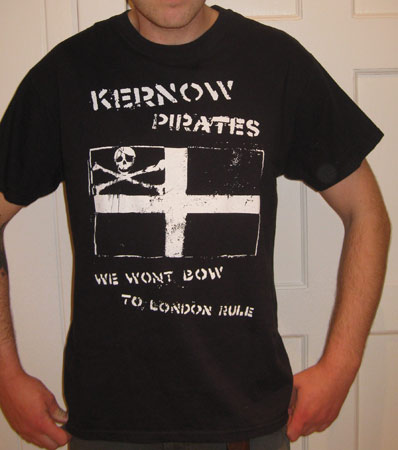 Cornish Pirates Shirts & Hoodies
This piece was created for a group of Cornish activists protesting the development of an extremely old pub into apartments. They squatted the pub & had raves in it.
Mens and Ladyfit shirts reduced from £14 to £11
Gildan or Fruit of the Loom T-shirts, lady fit and hoodies, black with white screen print on front.