This is Revolting Mass
Revolting Mass is a UK based Graffiti Artist. He is generally inspired by the things that piss him off in the world, the anarchic and occasionally the spiritual.
He works as a stencil and freehand graffiti artist and also works with pen, acrylics, screen printing and digital art.
Prints & Canvases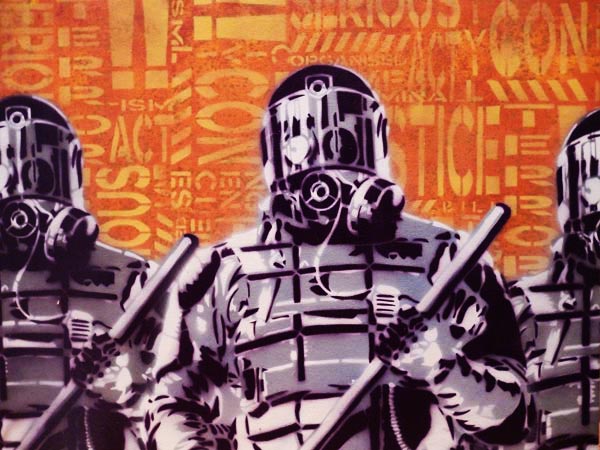 Here you can see canvases, limited edition prints and not so limited edition prints of Revolting Mass art


Revolting Mass is a pissed off about a lot of things and this pushes him to the point where he paints. He travels and does various projects. Click around the website to see some of his work.
You can buy artwork on this site. Original pieces as well as cheaper prints. If you wish to commission a piece of work or hire him to teach freehand or stencil graffiti, please contact Revolting Mass.
Revolting Mass Social Media
Revolting Mass / MAS is on facebook.
Click the link below to find him
http://www.facebook.com/revolting.mass
Or recommend this page using your own social media profile.